Simple to Setup
Download from App Store or Google Play Store and pair with your Bluetooth Pendant ID
Easy to Operate
Press the Red Duress Button 3 Times to Activate. Also comes with a IP67 Bluetooth Pendant.
No Additional Hardware
No Additional SIM Plan or Hardware required to operate – just run on your mobile phone. Data required.
---

Increase Safety & WHS Compliance
---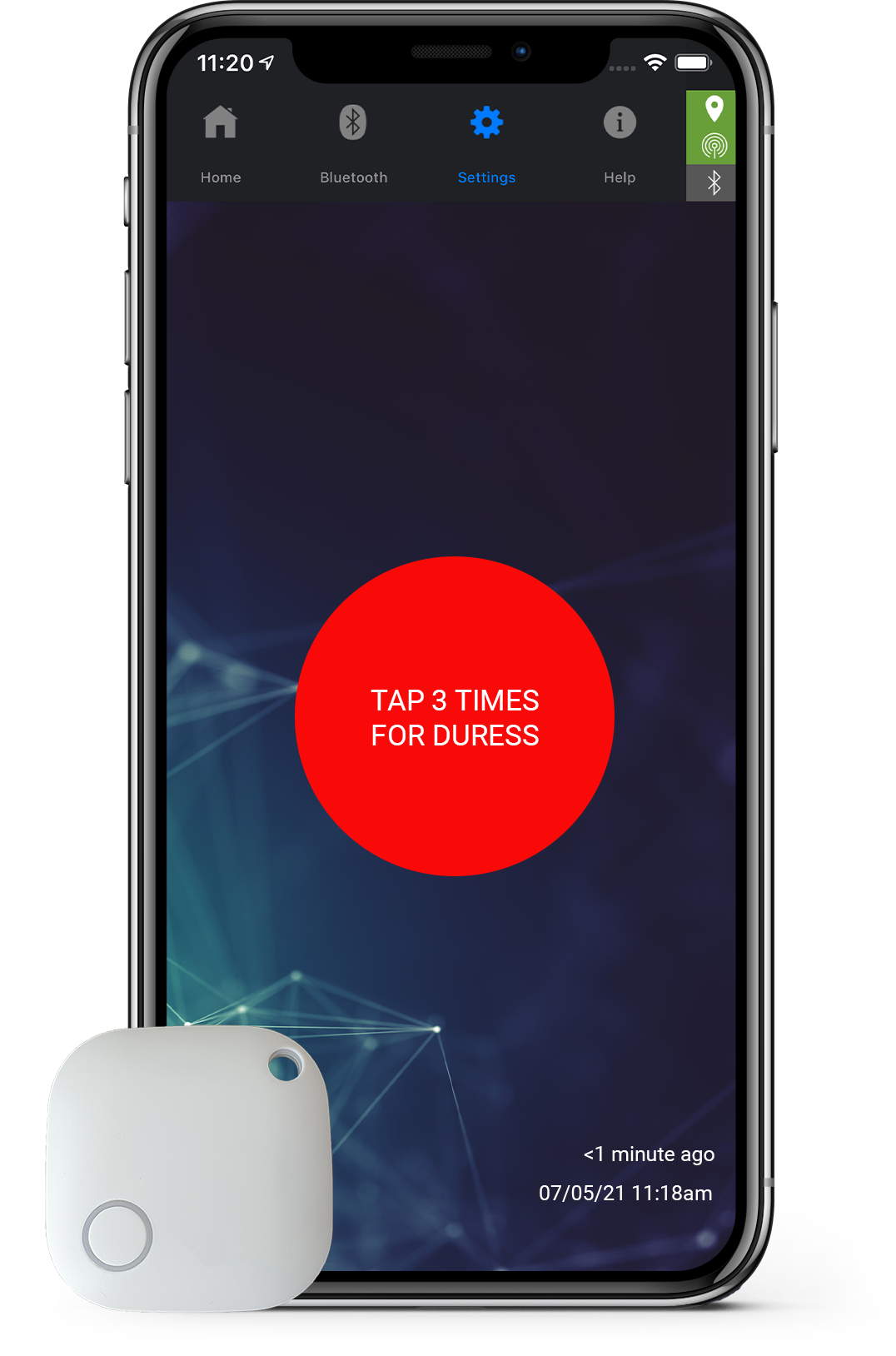 ---
GPS Location Data
Using your phone's inbuilt GPS, REACH Duress constantly pinpoints your position. Tracking can be enabled to report on your location history or disabled if not required.
---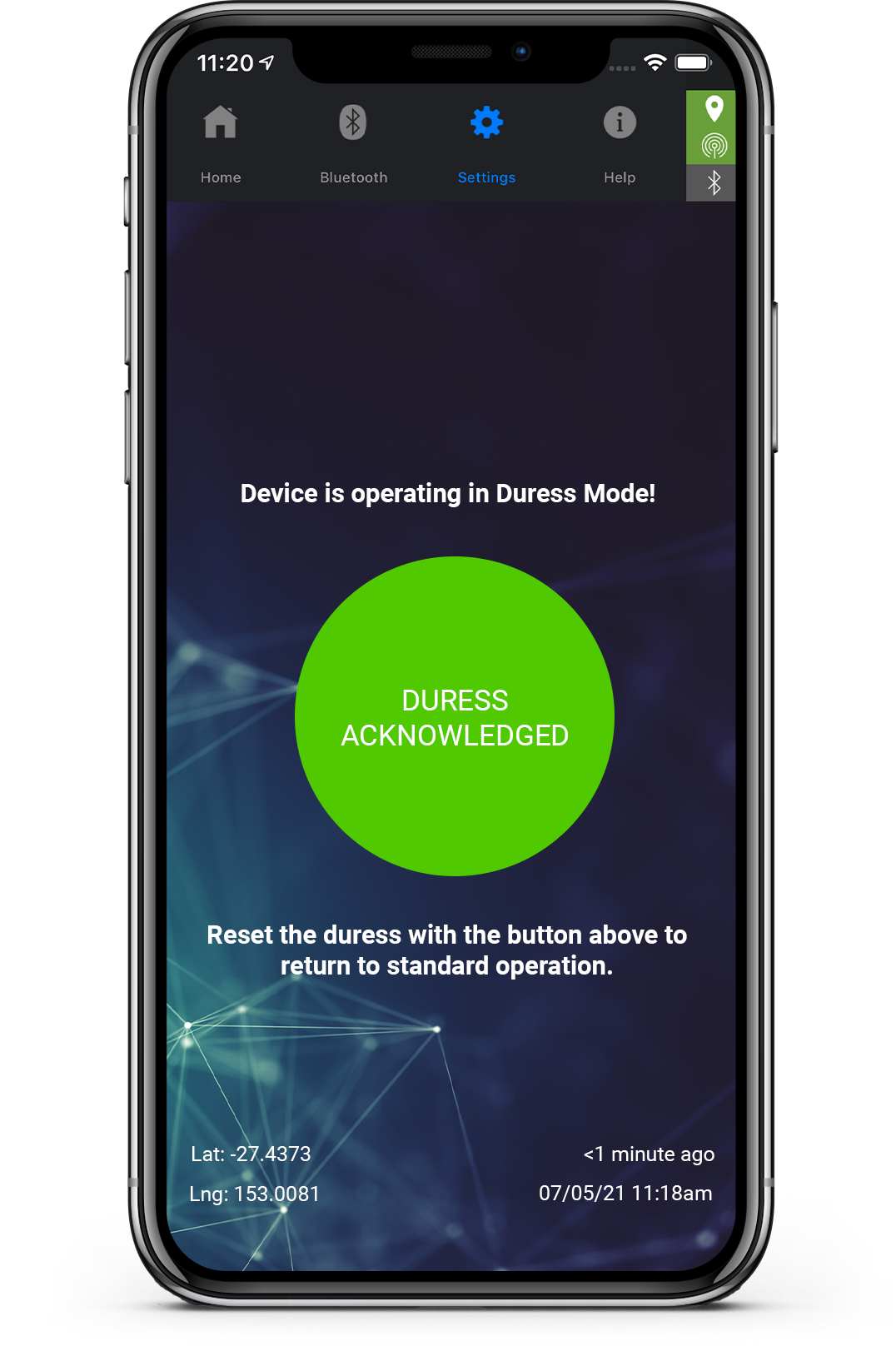 ---
Duress via Cellular or WiFi
Your Duress Alert will be sent via Cellular or WiFi with your current location or last known location if GPS unavailable (e.g. indoors).
---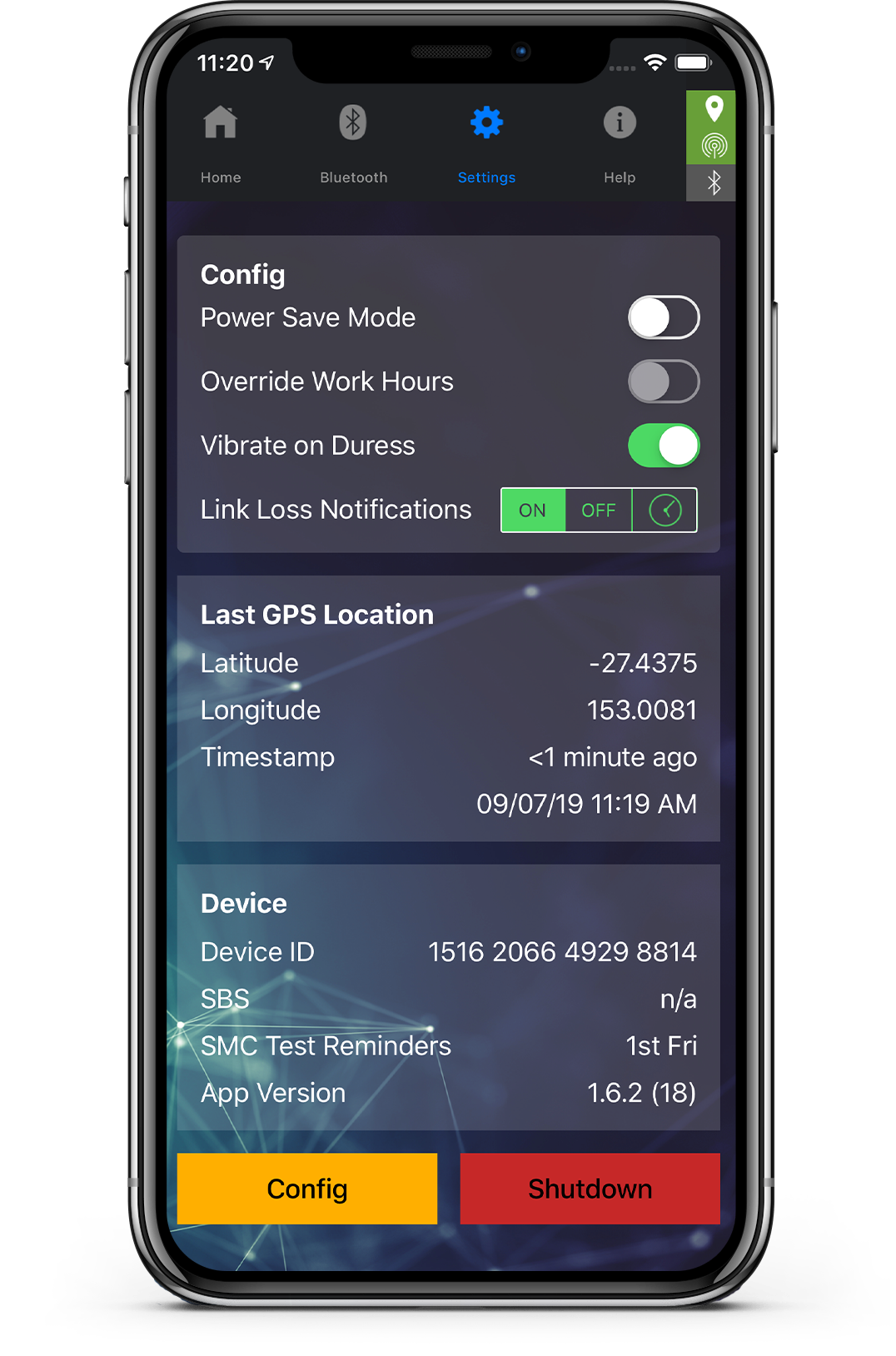 ---
Email & SMS Alerts
Once the Duress has been sent, your phone will vibrate and a green icon will notify you that the alarm has been received by SkyNet's secure servers. This will alert you pre-configured contacts via Email, SMS or both. (requires REACH Web Portal)
---