The Vehicle Maintenance Reporting Console allows Users & Management a Dashboard View of upcoming and overdue servicing events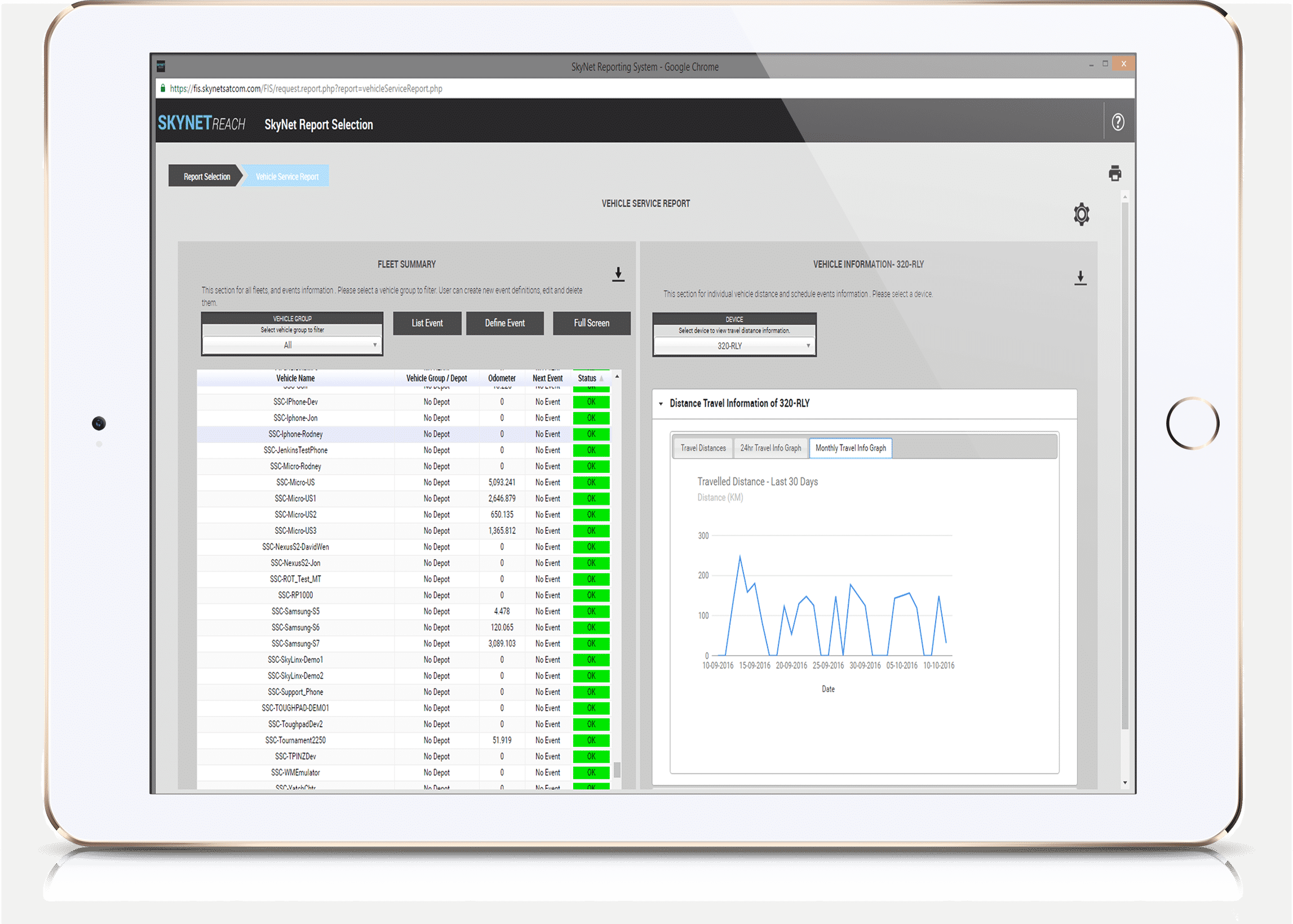 ---
The Vehicle Service Dashboard provides a summary of the maintenance history for a vehicle and upcoming service events.
Travel Distances
Fuel Cost Summary
Fleet Maintenance Summary Screen
Maintenance Calendar
---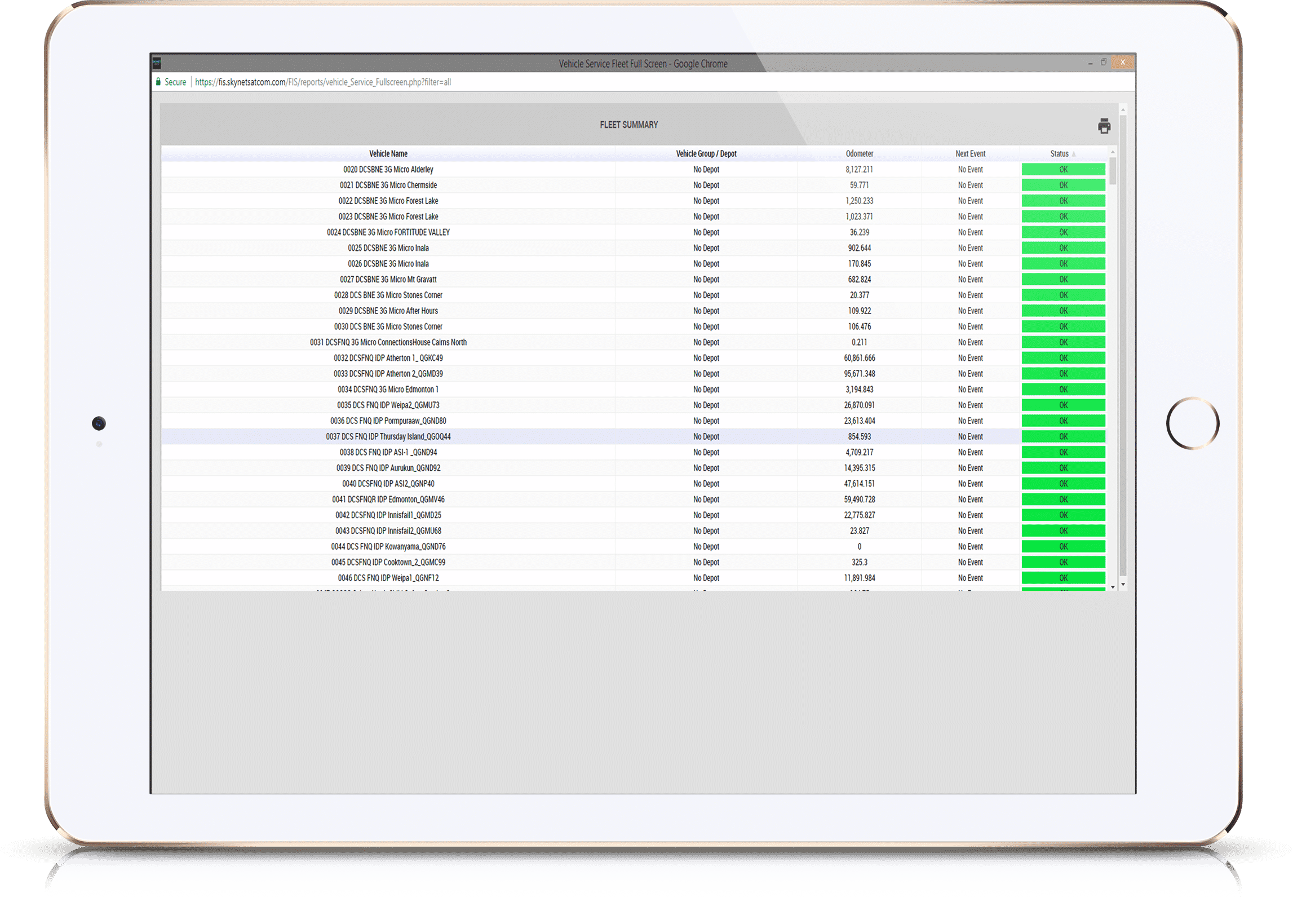 ---
Fleet Maintenance Summary Screen
Designed for your maintenance team to view your fleet servicing events on one screen.
Workshop View
Next Event
Status Alert Panel
---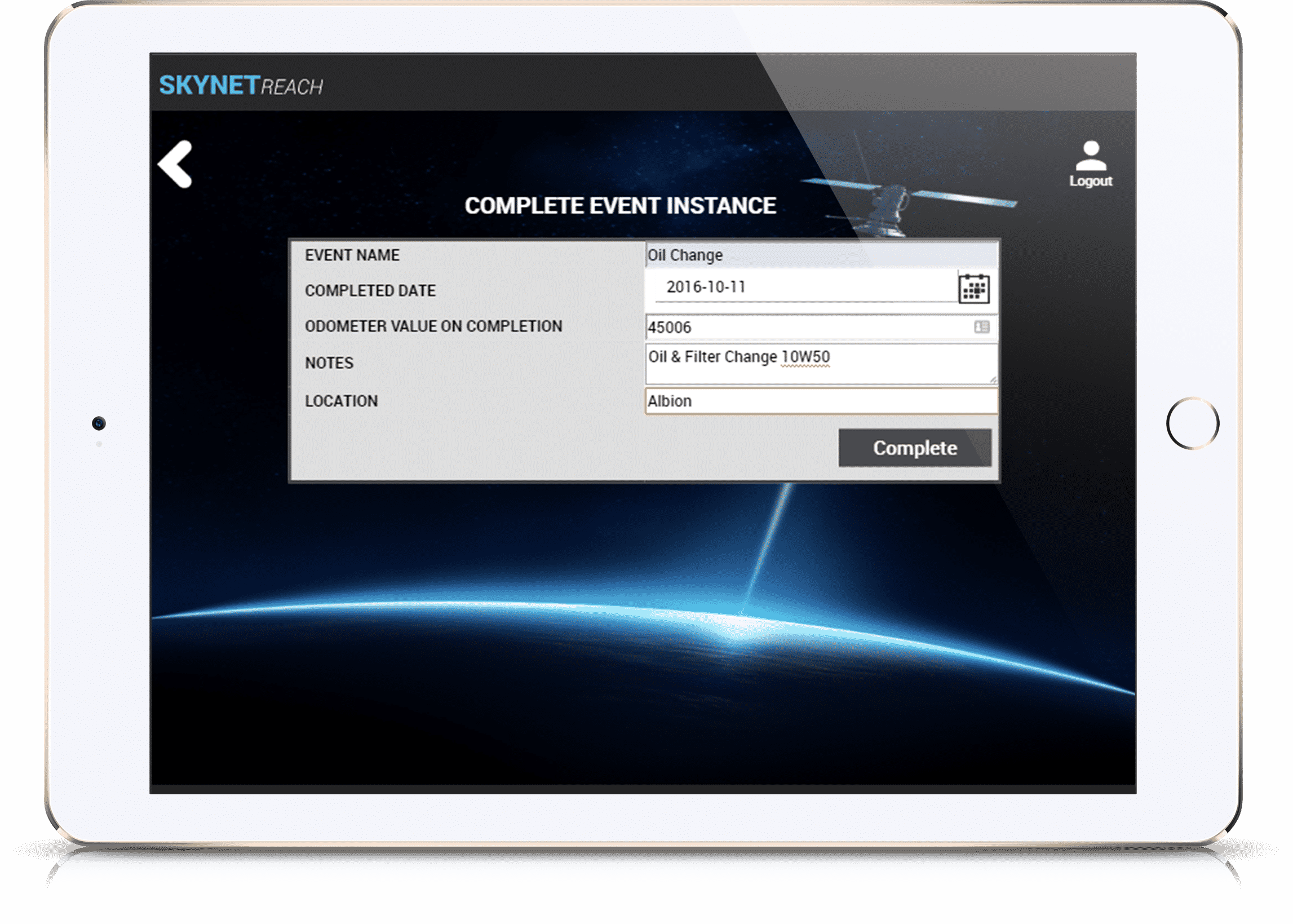 ---
Your Maintenance Team can complete scheduled service events from a mobile device on-the-go.
Service Event List
Enter relevant data on-screen
Complete Service Events easily
---
Intelligent Insight for Maintenance Alerts & Servicing Events.
Get in touch for a full list of Reports available