Our Dashboard Reporting Console allows Users & Management to create & export reports easily and quickly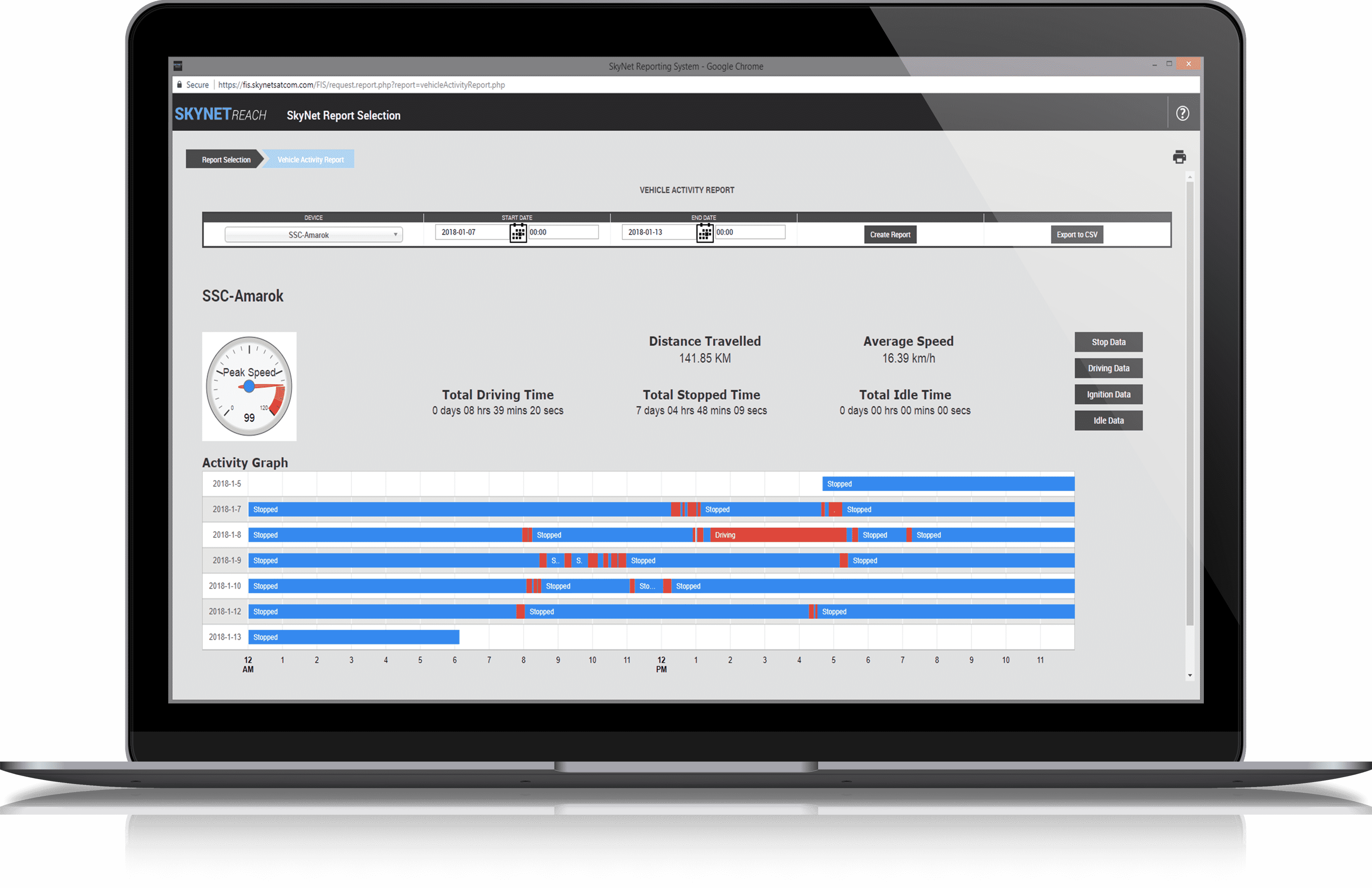 ---
Vehicle Activity Report
The Vehicle Activity Report provides a summary of the driving activity of a vehicle during the specified time period.
Key Features
Includes Peak Speed
Activity Graph
Total Driving & Idle Times
Distance Travelled & Stop Times
---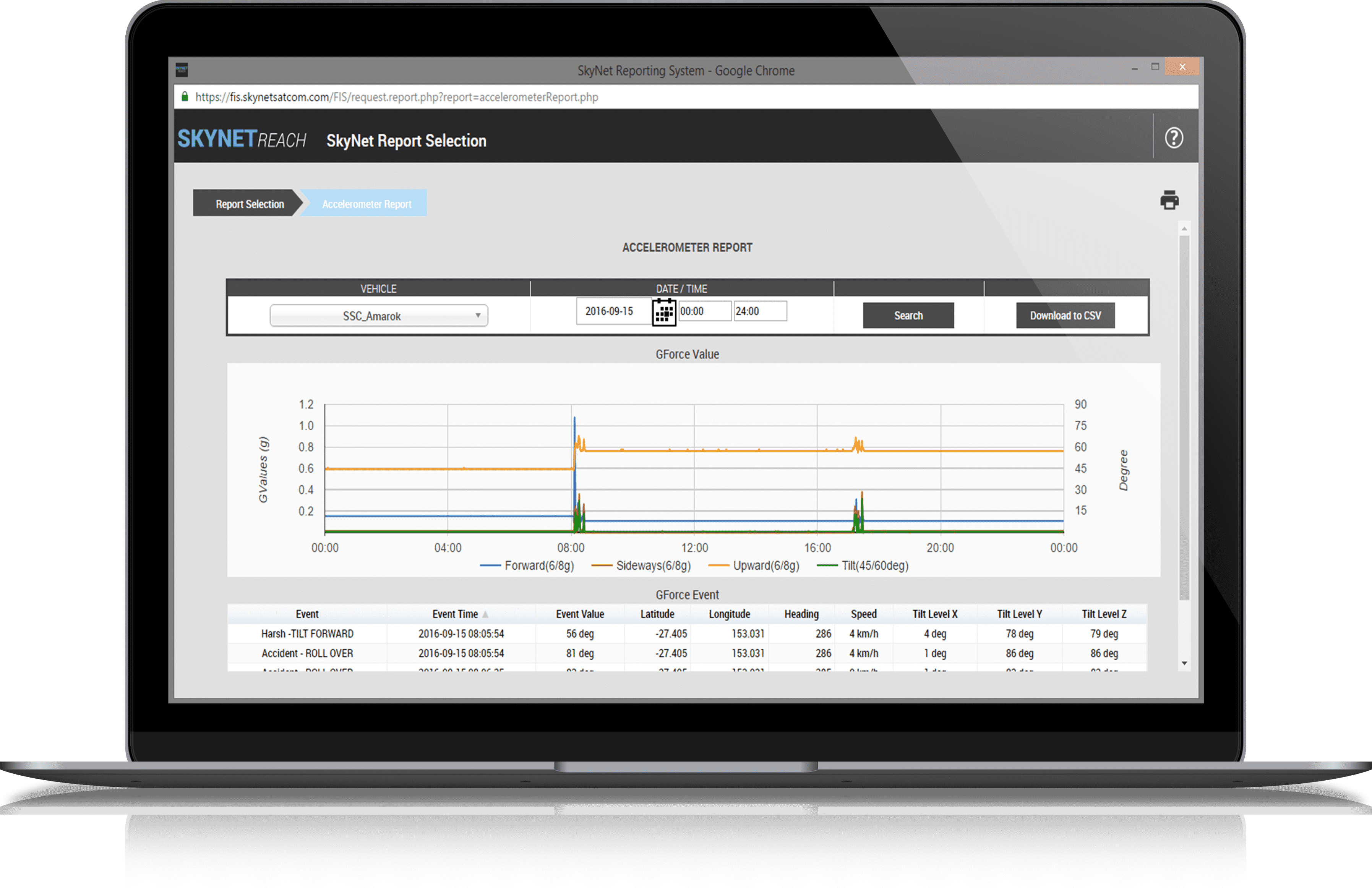 ---
Accelerometer Report
The acceleration log shows a history of the G-force impacting on a vehicle.
Key Features
Event Log
Graphical Interface
Download to CSV
---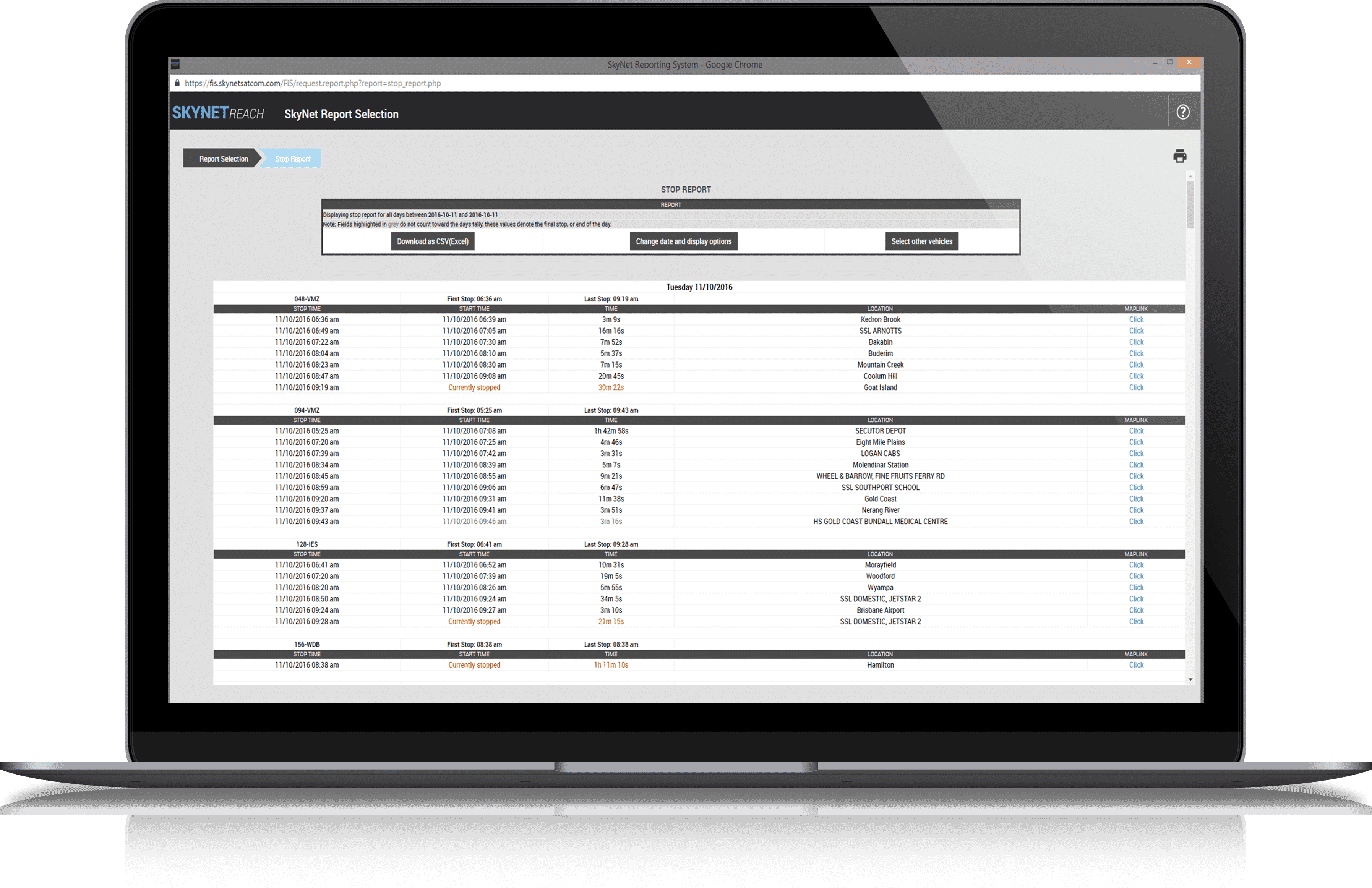 ---
Stop-Log Report
The Stop Report will display totals for stops and periods in transit grouped by day and vehicle.
Key Features
Map Link to Stops
Export Data to CSV
Shows Stop Duration
---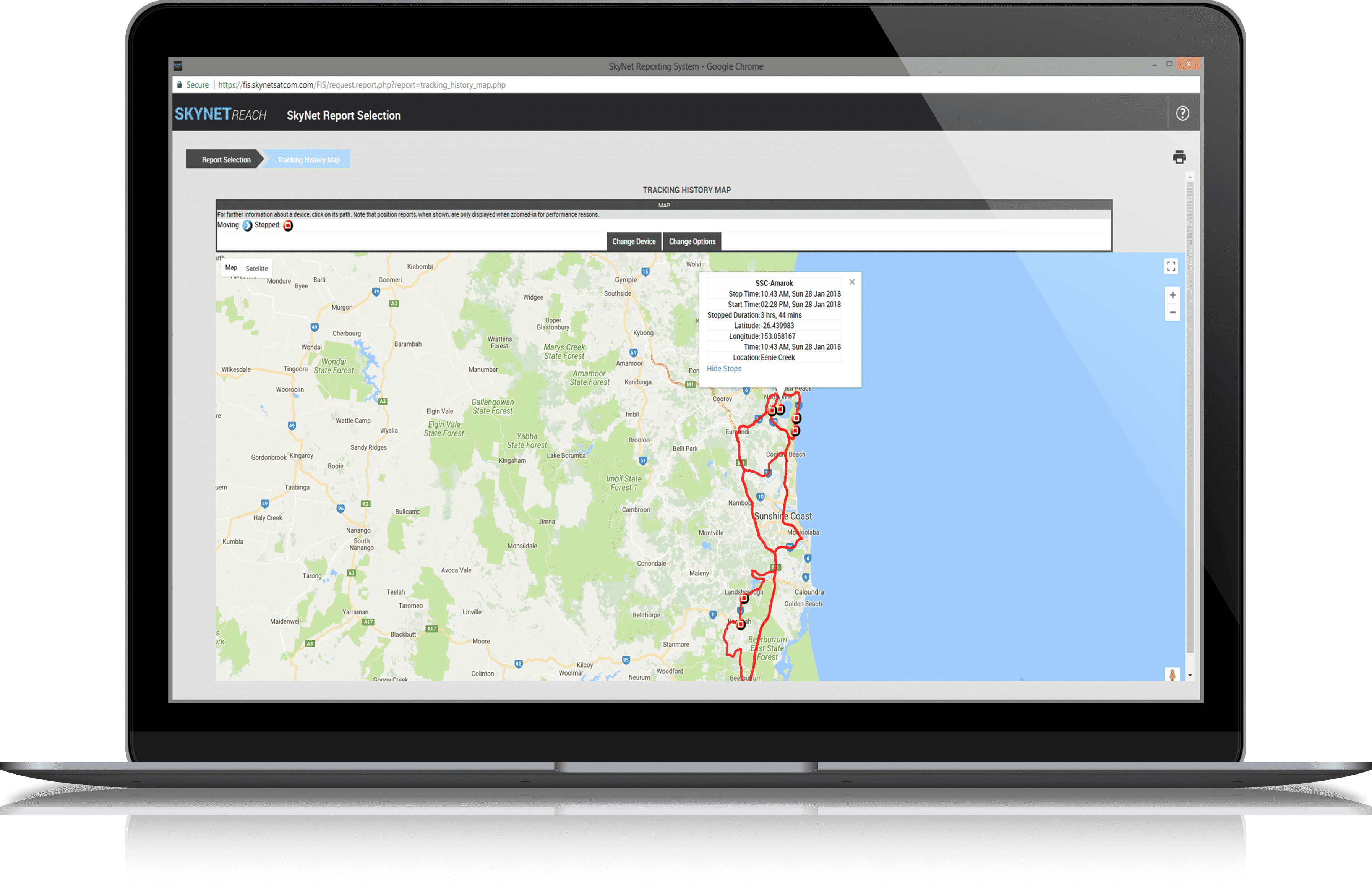 ---
Tracking History Report
The Tracking History Map displays the historical positions of devices on a map.
Key Features
Select Individual or Multiple Vehicles
Date Range Selection
Map View with Position Reports
---
Configure SMS or Emails Alerts to be sent to your Mobile.
Get in touch for a full list of Reports available