Fast Network Registration
Seconds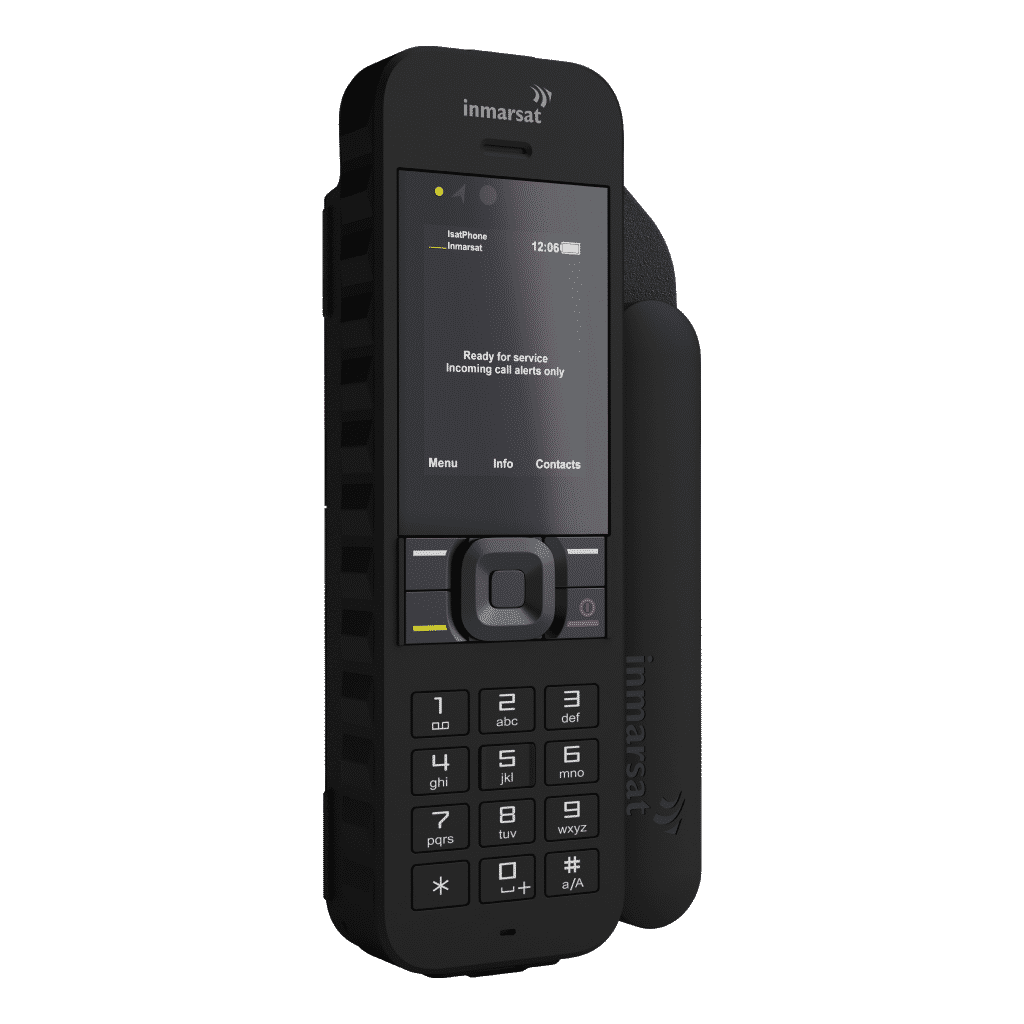 IsatPhone 2 operates over the global Inmarsat satellite network, which has an average network availability of 99.9 percent so you can depend on IsatPhone 2 for reliable voice connectivity, wherever and whenever you need it.
This map is illustrative of IsatPhone 2 coverage. It does not provide a guarantee of the extent of service availability. Please note, Alphasat coverage prioritises the region north of 44°S and service may degrade south of this latitude.
The new-generation IsatPhone 2 joins IsatPhone Pro in our handheld satellite phone portfolio – bringing more choice to customers wanting the reliability Inmarsat delivers.
IsatPhone 2 is a tough phone for a tough world. The robust handset has been engineered to cope with anything that nature can throw at it – from searing heat to icy blasts, desert sandstorms or
monsoon rain. It offers unrivalled battery life – 8 hours of talk time and up to 160 hours on standby.