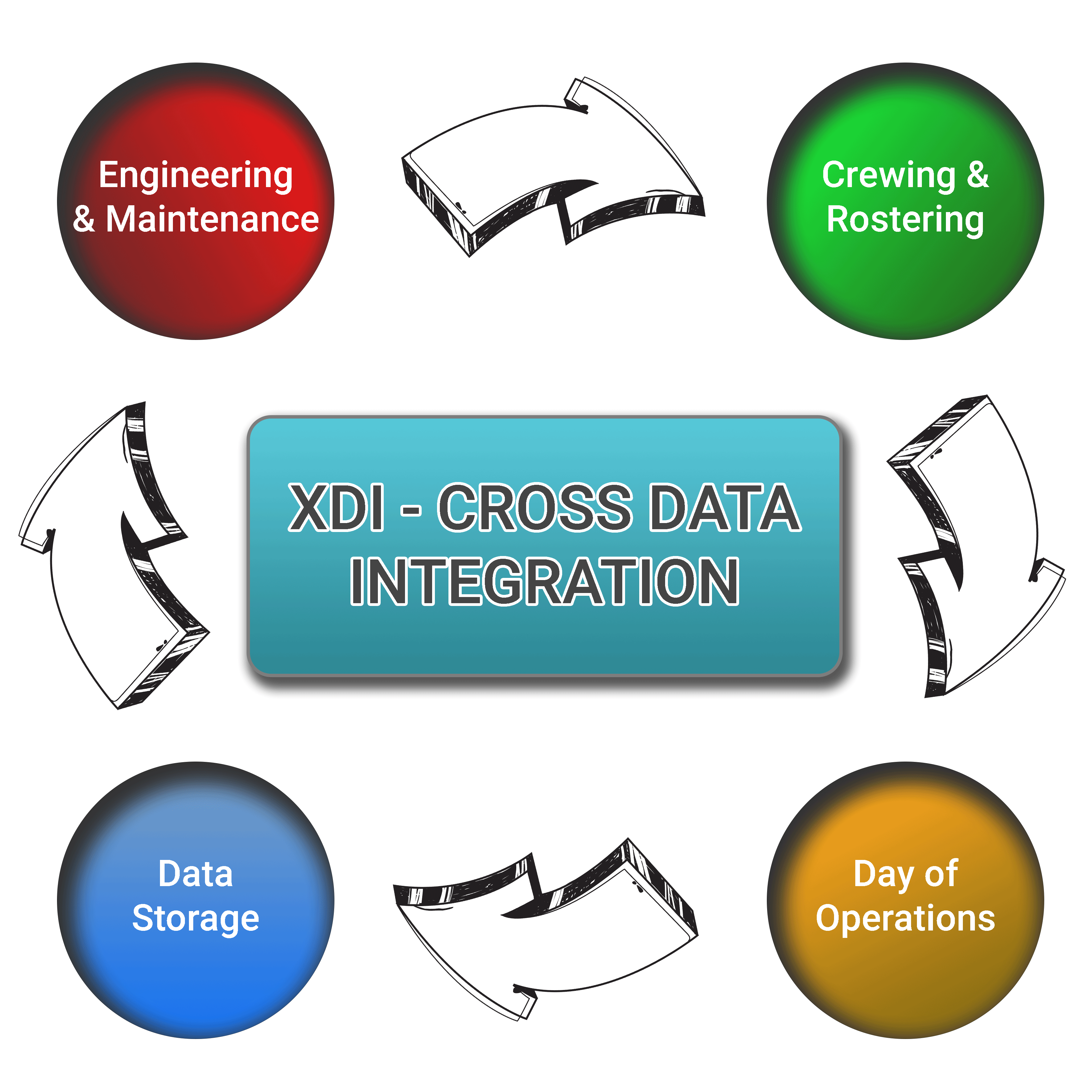 The XDI Revolution is here
Ever wondered what it would be like to combine all the major departmental data automatically and lose the spreadsheets? How about allowing you to seamlessly move between Operations, Engineering, Crewing, Reservations and Freight without logging into another application?  Wouldn't it be easier if you had the ability to 'Traffic Light' all this data in the Flight Monitoring and pre-flight areas so you will always know that everything is prepared and there are no lurking delays sneaking up on you?
The Cross Data Integration (XDI) solution is designed to bring together tracking data and 3rd Party Vendor data providing a significantly improved analysis of aircraft status.  Integrate software vendors for areas such as Freight & Cargo, Crewing & Rostering, Reservations, Engineering & Maintenance and more.
Contact Us to arrange a Demonstration and Assessment.
With XDI, your Crew data is fed to schedules with traffic light condition monitoring.  Your reservations data is linked so you have up-to-date traffic weights and numbers.  Your Freight data is also combined in your Operations monitoring platform as well as the Engineering watch on serviceability.
All this intelligent data in one location. Need to make last minute changes to increase your yield?  Now you can and without causing any delays and be informed up to the minute.
Data collected from every flight sector matched with crew records and reservations, freight, engineering and many more...
Flight Schedules, Reports and On-Time Performance with Integrated Engineering Events.
We base our system on regulatory and business rules that you decide on whether your rules are higher or have approved variations these can be accounted for.
Hardware and Software Data sources directly fed into your Operational System allowing seamless integration between applications.