Engineering & MRO
---
Manage MEL, Engineering, Maintenance & Generate Reports all in one place with REACH Aeronautical
---
DOWNLOAD AERO BROCHURE
Increase visibility within your airline operations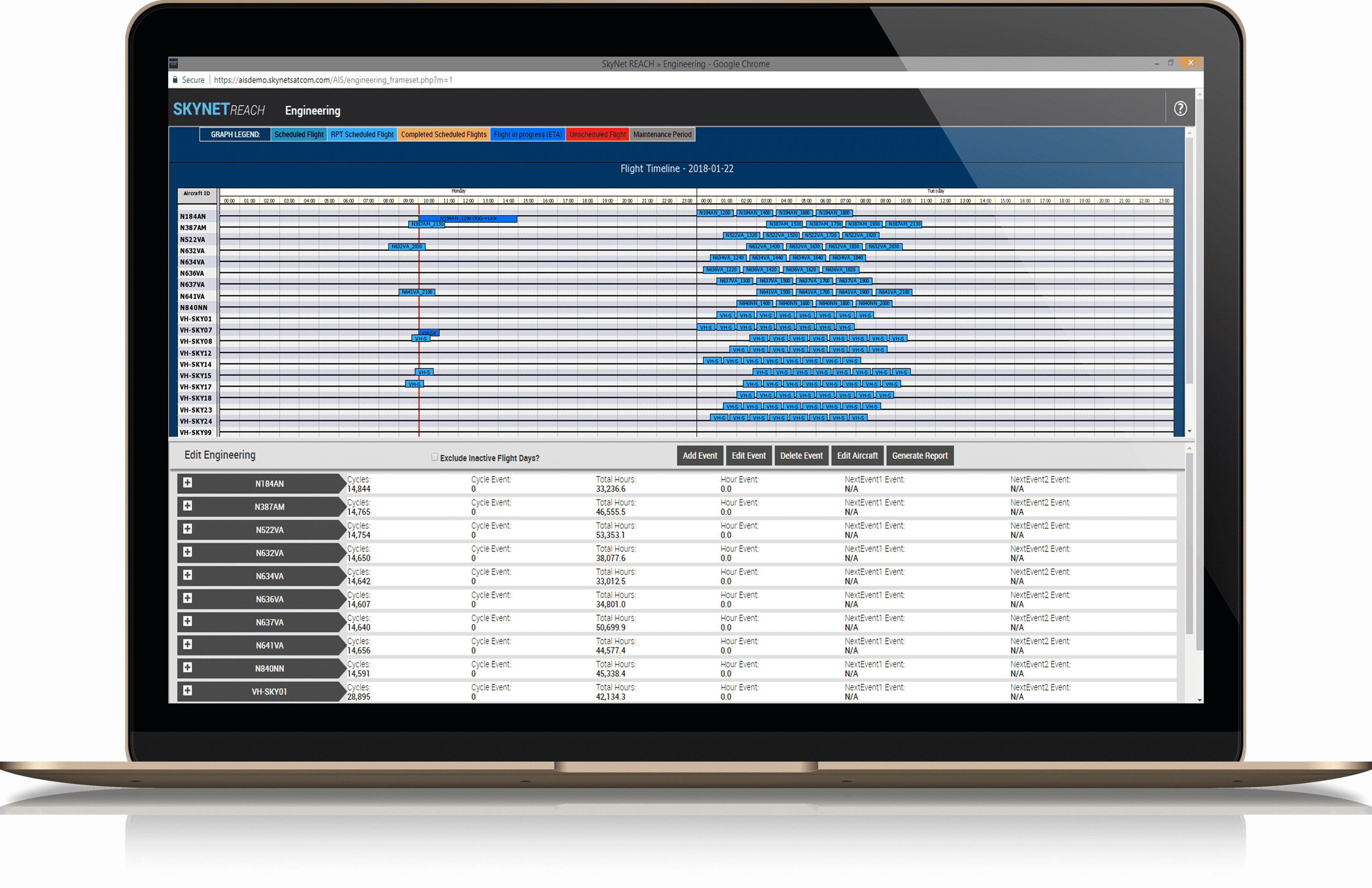 ---
Engineering Planning
---
SkyNet REACH® offers an integrated linked Engineering approach with enhanced Engineering Planning and Minimum Equipment List (MEL) watch.  Flight times are fully tracked and Cycles & Dates automatically accrued.
Key Features
Maintenance Program Admin
Configuration Management
SB / AD Administration
Engineering Order Management
Task Management
Task card
---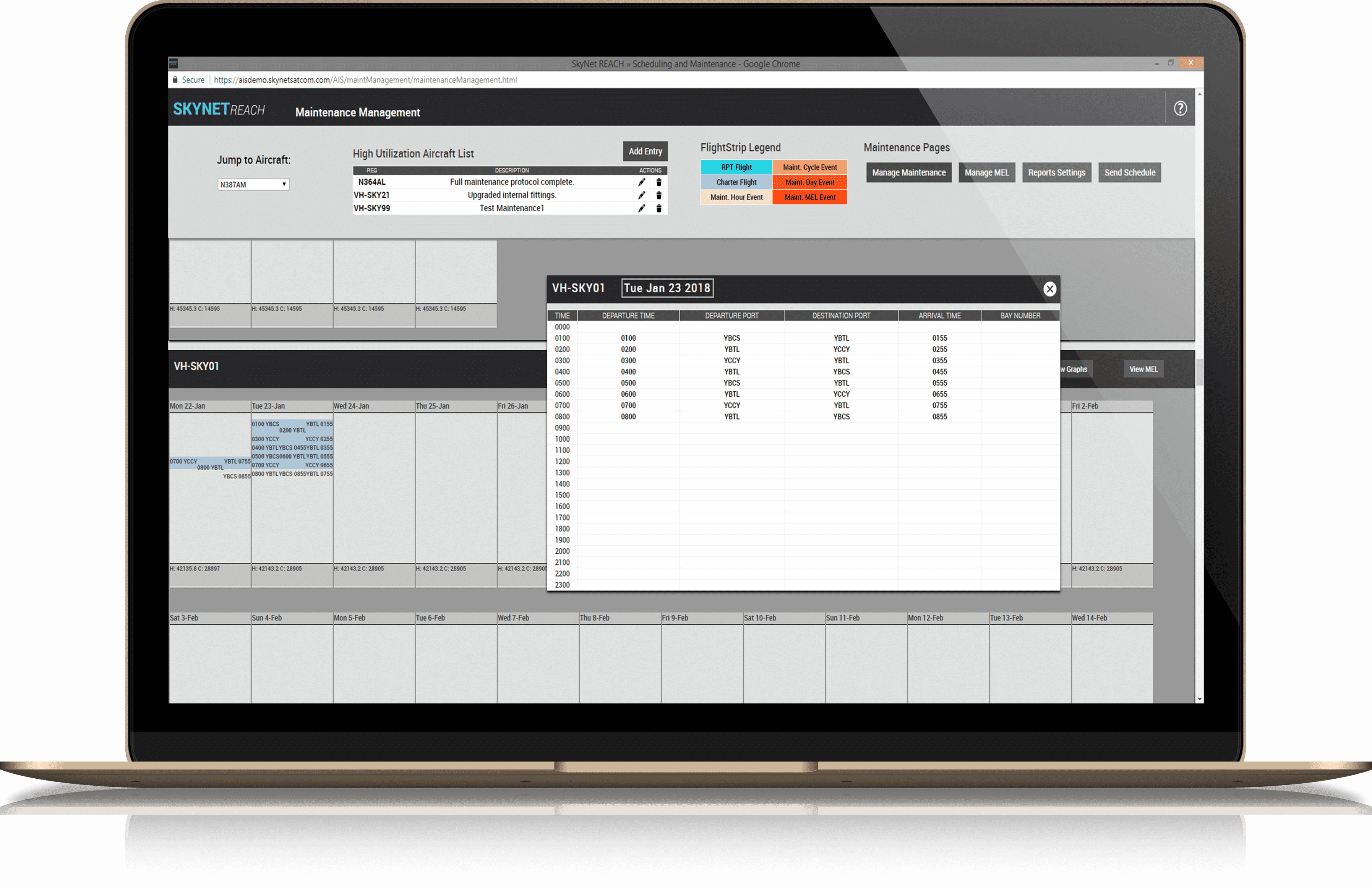 ---
Maintenance Scheduling
---
Planning maintenance has many attributes, with taking aircraft away from revenue operations, having the resources available to plan offers an ability to smooth out ground capacity issues and reduce the peaks and troughs of demand.
Key Features
Maintenance Setup
Maintenance Planning
Line Maintenance
Hangar Maintenance
Shop Maintenance
Engine Maintenance
Tool & Calibration
Facility Management
---
---
MEL Management
Minimum Equipment List Management is essential to ensure the fleet can operate, our analytics provides a clear view of any events that are going to arise to prevent an AOG.
Key Features
Manually Define & Schedule Events
Hour & Cycle Events Raise
Automatically Integrated ADS-B data with flight ops to define ground slots
Generate MEL maintenance reports future & historical data
---
Engineering on the go with SkyNet REACH® mobile.
Get in Touch for a Demonstration